Let citrus transport your taste buds to margaritas on the beach of Mexico
2019-31-05
Nicotine Pouches, on!
I can usually keep these in and enjoy the flavor for between 20-30 minutes on average.
ON! Nicotine Pouches are products that contain nicotine, but no tobacco.  ON! Nicotine Pouches are produced by Chill of Sweden in, of course, Sweden.  These products contain nicotine derived from tobacco, but no actual tobacco.  They crystalize the nicotine, which provides for a faster release than that of regular tobacco products.  ON! is used much like snus - you put a pouch under your upper lip and enjoy!  ON! comes in three strengths:  2mg, 4mg and 8mg.  2mg is for those with a low nicotine craving whereas 8mg is for those who really want to feel a kick.  Each can contain 20 nicotine pouches and is slimmer in size, so it fits great in your pocket!
ON! Citrus 4mg has a "fresh citrus flavored pouches. Let citrus transport your taste buds to margaritas on the beach of Mexico for 20 minutes of refreshing citrus flavor".  The aroma of these is a clean, fresh lemon smell.  The pouches themselves are small and relatively dry.  While not comfortable at first, they do get more comfortable the longer you have them in and the moister they get.  The flavor of ON! Citrus is a mild flavor of lemon with a light hint of menthol in the background.  The lemon flavor is pretty natural, and just a little tart!  This product is at the 4mg nicotine level, which is the middle of the ON! series.  This is going to be for those with moderate nicotine cravings.  To compare this to snus, this nicotine level feels to be somewhere between a mini portion strength and regular strength.  It's not too weak, but right there in the middle.   I can usually keep these in and enjoy the flavor for between 20-30 minutes on average.
ON! Citrus packs a fresh, fruity flavor and is one of my favorites in the ON! series.  If you like the taste of lemon, this is worth a try!
More Posts:
July 18, 19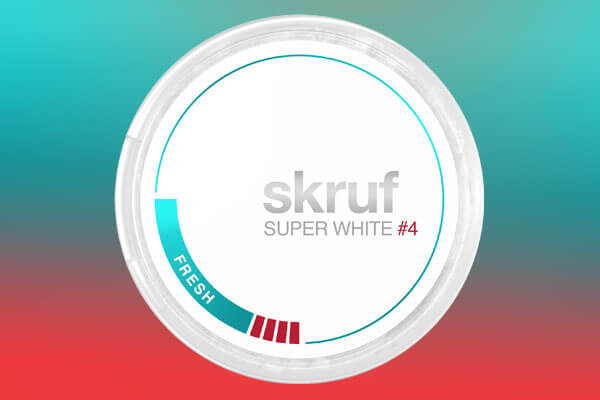 The Skruf Super White Nicotine pouches can look identical to a regular snus can in terms of size.  The portions themselves look like regular snus portions and feel the same in the lip. The flavor…
July 17, 19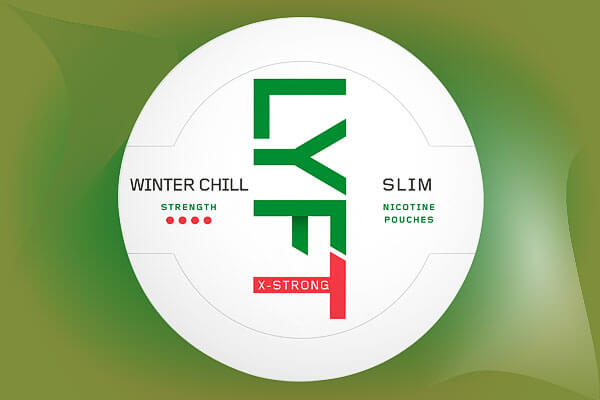 When you open the can, the aroma is unmistakably wintergreen, but more gentle and with a light touch of sweetness to it.  It's a lot like wintergreen gum.  The portions are slim, soft to the touch,…